As the lockout drags on, we thought it would be fun to go back and look at some of the signature moments in Broncos history. We'll continue the series over the next few days and weeks, if there are any moments you think we should include, just send us
an email
!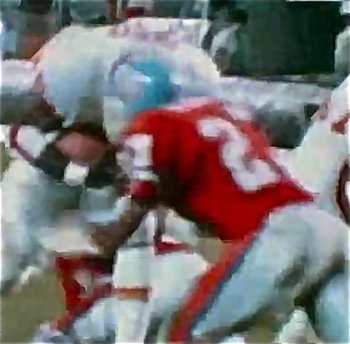 Former Denver Broncos safety Steve
Atwater
was one of the hardest hitting safeties of his time. After being named defensive rookie of the year,
Atwater
became a house-hold name after a huge hit during the second game of his second season.
One of the biggest and most powerful backs of his era, Kansas City Chiefs running back Christian
Okoye
, "The Nigerian Nightmare" met his match in
Atwater
and Denver's defense. The hit, one of
Atwater's
greatest of all time, will always be remembered by Bronco fans, and
Okoye
.
Learn how you can help get

Atwater

, a two-time Super Bowl Champion, into the Pro Football Hall of Fame by visiting
GetThemInTheHall

.com
.