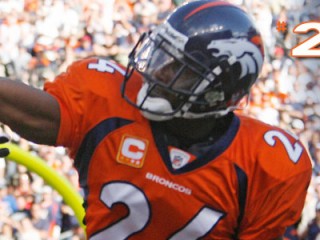 Denver Broncos Head Coach John Fox announced four team captains on Thursday, as voted by their teammates.
On the offensive side of the ball, quarterback
Kyle Orton
and guard
Chris

Kuper
will be the captains with
cornerback
Champ Bailey
and
Brian

Dawkins
the defensive leaders.
The special team's captain will be linebacker
Wesley

Woodyard
, who held such honors the previous two seasons. Fox will also name another captain week-to-week. On Monday, defensive end
Elvis

Dumervil
will be that captain.
Denver has been preparing all week for their Week One rivalry against the Oakland Raiders on
Monday Night Football
, and are eager to kick off the 2011 season. There are
tickets still available
to the game, which will sell out.
How do you pronounce...
Still wondering how you properly pronounce "
Demaryius
"? Wondering if you are saying "Moreno" correctly? We've got you covered.
Knowshon

MORENO (mo‐RAY‐no)
Elvis

DUMERVIL

(

DOO

‐

mur

‐

vill

)
DEMARYIUS

Thomas (duh‐MARE‐

ee

‐us)
Russ

HOCHSTEIN

(HOKE‐

stine

)
On the injury front,
there is good news out of Dove Valley. According to Lindsay Jones of the
Denver Post
, defensive tackle
Brodrick
Bunkley
was back at practice Thursday, and will hopefully be ready to go in the team's season opener.
Meanwhile,
defensive
tackles Ty Warren and Marcus Thomas sat out practice and will miss the season opener, along with linebacker D.J. Williams who will miss a few months with an elbow injury.
Monday's game will be nationally televised on ESPN and broadcast locally on the Broncos Radio Network,
KOA
Radio (850 AM). Kickoff is scheduled for 10:15 pm (ET).